Martin Youldon and Stewart Lister
Stewart Lister has been Head Coach at Littlehampton Community Tennis since 2008 and been instrumental in encouraging people in the local area take up the game by offering weekly coaching for all at affordable rates. There are several thriving groups – from new starters of school age, elite performance groups to weekday sessions for students and retired people. It is fantastic to see how Stewart is so welcoming and supportive to everyone no matter what level and this is borne out by the numbers that attend his sessions. Through lockdown when tennis was allowed to be played, his coaching was a highlight of the week, especially for those older people on their own. Littlehampton Town Council have played a big part in helping Howard Lawn Tennis club – which Stewart runs – offering its facilities to the local community, with grants and funding for the maintenance and upkeep of the club. Stewart also offers free coaching in the school holidays again with the support of Littlehampton Town Council to encourage youngsters between the age of 5-14 to pick up a racquet and play and these sessions have been massively oversubscribed due to popularity.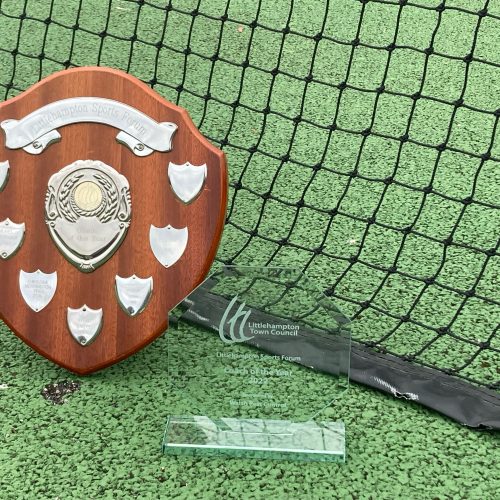 Stewart deserves to win this award for his hard work and efforts in encouraging tennis in Littlehampton, bringing the game to those that would not normally be able to afford the costs of private coaching and welcoming all in the local area to try it out !
Well done Stewart, we're very lucky to have you! From all us at Littlehampton Tennis Club 😎